Sepiessa Press books are available at the Bunch of Grapes bookstore, and for those who live off-island, your local bookstore can order it through the Ingram catalog. Sepiessa Press books are also available on Amazon in print and digital formats.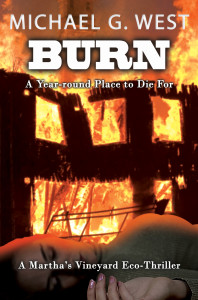 The Mystery Thrillers. Dutch Reckoning, the first Tommy Shakespear Mystery Thriller, appeared in September 2013 to high acclaim. Misfit Blues, the novella prequel to Dutch Reckoning, followed in the fall of 2014 . The first Martha's Vineyard Eco-Thriller, XOC – The White Shark Murders, arrived only months after Dutch Reckoning in November 2013 . The second book in the Sam Hill series, BUZZD – The Bee Kill Conspiracy, was published in August 2014 and occasioned a series of author events called "BUZZD and a Taste of Honey" in the fall of 2104.
The third and final book in the Martha's Vineyard Eco-Thriller trilogy, ROOFS – A Year-round Place To Die, appeared in the fall of 2015. Sepiessa Press had published ROOFS in serial form on this website. It is now titled BURN in support of the Bernie Sanders presidential campaign.
The Poems. Also appearing in the fall of 2014 were three books of poems — The Mango, 52 Haiku and Natural Selection. When Stuff Is Not Enough, a book of new poems debuted in January 2016 at the Martha's Vineyard Playhouse poetry performance series, hosted by Arnie Reisman, Martha's Vineyard's poet laureate.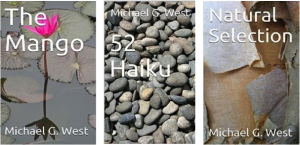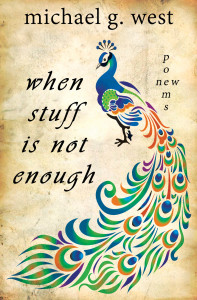 Sepiessa Press began publishing primarily poetry in 1999 in West Tisbury. A series of poetry broadsides and a limited-edition chapbook of poems, titled To Breathe, written collaboratively by Michael G. West and Linda Black, appeared in 2005. Just a few years later in 2009, Sepiessa Press published a chapbook of poems from the first year of the Promising Young Poets program, founded by Michael G. West and then West Tisbury poet laureate Fan Ogilvie.