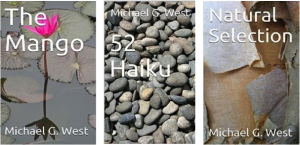 The Massachusetts Poetry Foundation Interview presents the background behind these three books, each a different  venture into language, heart and mind.
When Stuff Is Not Enough is a collection of poems tracing the zigzag path of a poet less concerned with any destination than with the artifacts he finds along the way. He is not a spiritual seeker but a finder of things that signify the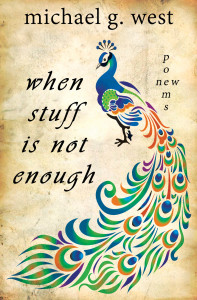 spirit in the moment, any moment, every moment all at once. These are the notes of his polyphonic compositions. Rather than crowd out the reader's mind with complexity, these open compositions invite the reader into and among the threads of meaning that splash gently like currents of water against stones. Take off your shoes. Get your mind wet. Before long, you'll be swimming around in When Stuff Is Not Enough. Yeah, come on in. The water's free and fine.